Our Roots — How We Got Started
Just before the pandemic arrived, an informal working group began to meet monthly in response to Whatcom County Executive Satpal Sidhu's call to plant one-million trees over five years in our County. That equals one tree per year for each County citizen.
We're not the first county to take on such an ambitious challenge. King County in Seattle, for example, has just completed its successful five-year, one-million tree initiative. They're now aiming for even more ambitious tree-planting goals.
In early 2021, the informal working group approved a plan proposed by Michael Feerer to shift into taking concrete, innovative actions to meet the goal, which was expanded to include planting and protecting trees in Whatcom County. Thus our all-volunteer nonprofit was born.
We are now 501c3 certified for tax-deductible donations and are ramping up our planting and protection projects, as you can see elsewhere on this website! Please consider donating to further accelerate our important cause. Donate Now
Our Mission
To raise funds, awareness, and participation by local businesses, agencies, tribes, groups and individuals to collectively plant one-million trees in Whatcom County over the next five years (by April 2026).
It's a regional response to the climate crisis. And a powerful way to enhance everyone's health & well-being for generations to come.
We only support ecologically-sound practices that respect all facets of our community.
Our Values
Local.
Focused on Whatcom County needs & benefits.
Innovative.
Fearlessly innovative to fuel our results.
Collaborative.
We support local, proven tree-planting partners.
Listeners.
We listen well to discover core needs that lead to successful partnerships.
Open.
We publicly share all of our ideas, even if they ultimately flop.
Justice-Seeking.
We seek to address imbalances suffered by diverse groups regarding forestlands.
Science-Based.
Whether from local experts or wide-ranging research, science informs us.
All-volunteer.
Dedicated volunteers mean 90+% of every dollar donated goes to planting trees.
One other really important thing:
We're independent — from any particular individual, group, or agency.
Nothing to skew our work in any way. We're ALL IN to fulfill our mission with the highest integrity.
That's our promise.
Volunteer Staff
As an all-volunteer nonprofit, we knit together highly-skilled local individuals who feel a strong passion for trees/nature and a desire to make a difference in our community and the wider world. We're always looking for additional skilled volunteers. Interested in helping? Please contact us.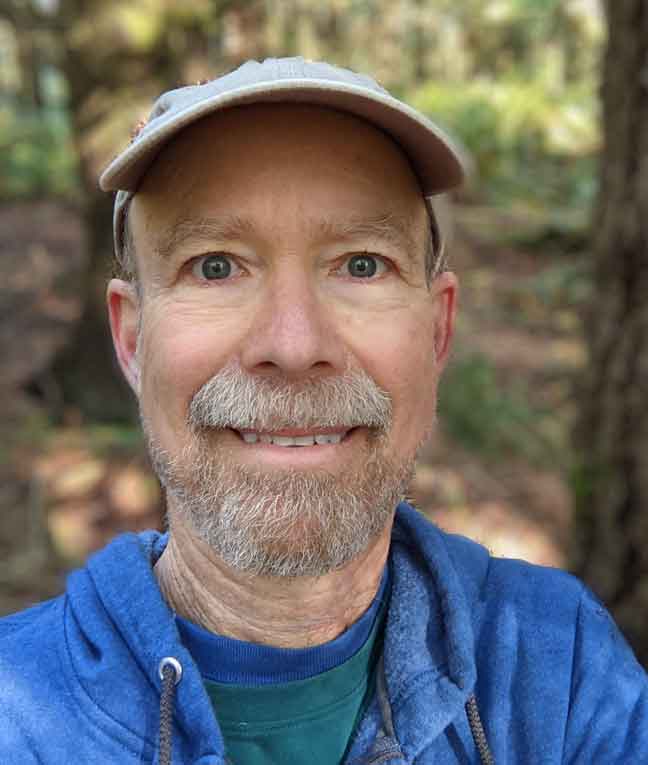 Michael Feerer
Executive Director
Michael has a life-long history of creating innovative projects for social good. He was one of the first "user-based design" architects / master planners in the U.S. for civic centers, public libraries, visitor centers, and medical facilities. While using social science techniques (on-site monitoring, interviews, surveys, participatory workshops, etc. and lessons-learned research from afar to inform design decisions, he planned over 1 million square feet of public facilities, mostly in Southern California. Later he authored Premiere with a Passion, the bestselling first "bible" for the desktop video revolution which helped to democratize creative video-making. Then he founded Pixelan which developed the world's first non-violent visual effects for videomakers and filmmakers. (Now in its 28th year.) Locally, he's served on the Board of nonprofit Cedar Tree Montessori School and the Dudley Foundation. A dedicated Dad, voracious reader, and avid wilderness explorer (which has fostered his deep love of nature and trees), he's hiked the equivalent of 1.5x times around Earth. You can learn more about him here.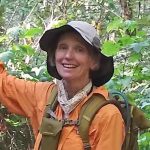 Judith Akins
Special Projects Lead
Judith also serves on our Board (see below). As the Special Projects Lead for Whatcom Million Trees Project, she has focused during 2021 on establishing Old Growth Forest Network national designations for special pockets of trees within national forestlands in Whatcom County. This WMTP-supported tree awareness initiative will help to ensure that old growth trees will remain protected in our County.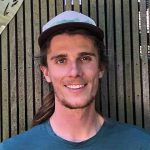 Ryan Robie
Grant Applications
Ryan currently works for the City of Bellingham Parks & Recreation Volunteers Program. He has a strong interest in helping nonprofits secure green funding and has received professional training in writing grants. Although grants will not be WMTP's main source of funding, with Ryan's help we will actively seek certain reforestation and/or climate change related grants that are increasingly becoming available due to the climate crisis.
Carter Thulin
Contributing Writer
Carter contributes blog articles to us periodically. Growing up in Whatcom County, he was raised with the beauty of trees and deep forests surrounding him. A graduate of Western Washington University, with a Bachelor of Arts in Creative Writing, Carter hopes to help the Whatcom Million Trees Project expand their reach and impact on the community. As an aspiring artist, writer and freelancer you can find more of his creative work here.
Interns
We have an enthusiastic, AWESOME team of skilled interns from Western Washington University and the Bellingham community. They immediately get it when it comes to climate change and biodiversity loss, and to personally stepping up to do something NOW to help to address it. Interested in joining our intern team? Please contact us!
Board
Our very experienced, locally engaged Board is excited about spreading the word about WTMP's mission and successes to key sectors of the community as well as giving wise policy guidance.
Tim Douglas
In his many past roles — WWU Dean of Students, Mayor of Bellingham, member of Governor Locke's cabinet, Peace Corps Director in Russia — Tim Douglas always has valued community-building, public service and a deep respect for our environment. It's no surprise the Whatcom Million Trees Project captured his immediate attention.

"It's rare to find a community project that builds a huge legacy for successive generations: natural beauty in the place we live, much cleaner air and water, restored habitat and wildlife biodiversity, a fulfilling sense of place and the recreational lifestyle so many of us love. Maybe best of all, we can each tailor our Million Trees involvement to personal interests, time and resources available. What a perfect fit for Whatcom County, our towns and cities as we tackle climate change. Let's roll up our sleeves!"
David Roberts
David is President & Founder of Peak Sustainability Group/Kulshan Services. For over 30 years, David has been a facilitator helping governments, nonprofits, communities, and businesses discover new possibilities through collaborative decision-making. Through such efforts, he has advanced complex natural resource and sustainability initiatives in the region. He is gifted in his ability to guide strategic discussions, build effective teams and organizations, and facilitate constructive and collaborative decision making.

With an extensive background in environmental and ecosystem resilience, David worked in management roles at WA Department of Natural Resources and Department of Ecology. He has a BS in Geology and MS in Environmental Science & Engineering from University of Washington.
Laura Weiss
Laura has devoted her life to the environment. Before retiring in 2018, she founded GO Box, a reusable takeout container venture in Portland. Previously she was a Regional Sustainability Manager for 30 colleges/universities in the west, Program Director for the Oregon Environmental Council, a Regulatory Toxicologist for the WA Department of Ecology, and worked for several environmental nonprofits. She has an MBA in Sustainable Business from Bainbridge Graduate Institute and a Master of Public Health from UC Berkeley.

Laura currently serves on the Boards of the Community Food Coop, Animals as Natural Therapy, the Lake Whatcom Watershed Advisory Board and a new active transportation advocacy nonprofit called Walk & Roll. In her free time, she enjoys travel, cross-country skiing, hiking with her dogs and husband, and yoga.
Amy Brown
At City of Bellingham, Amy is the Parks & Recreation Parks Volunteer Coordinator. In that role, she manages stewardship and ecological restoration programs for people of all backgrounds. That work includes fieldwork training of volunteer work teams of tree planters in City Parks.

Previously she worked at North Cascades Institute for 12 years, developing and leading youth leadership and wilderness conservation programs. She has a M.Ed. in Environmental Education and Nonprofit Administration from Western washington University and a BA in Environmental Science from American University.

Amy is happiest whitewater kayaking, mountain biking, gardening, and spending time with her kids.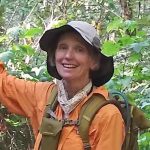 Judith Akins
During 2020, Judith was instrumental in sustaining the small working group exploring the Million Trees idea, before our non-profit was established. Her passion is the environment and ensuring her grandchildren and all children have a world to live in that is healthy and thriving. Since retiring from teaching and coming to WA State in 2011, she has been actively working to stop the assault on the climate and to save remaining species. Beside serving our Board, she is focused on achieving old growth tree protection designations within our County (see above).

Judith is active with many groups — Sierra Club, League of Women Voters, RE Sources, etc.. Having hiked hundreds of miles through the Pacific Northwest, trees have clearly won her heart.
Satpal Sidhu
Whatcom County Executive
Satpal initiated the vision for planting one million trees locally and has been a champion of our cause. Currently serving his first term as Whatcom County Executive, Satpal's past professional experience includes work as an engineer, project manager, business executive, educator and small business owner. He was recognized by two Washington State governors for his achievements in workforce development as Dean of Engineering & Trades at Bellingham Technical College. Satpal grew up in India and worked in Canada before moving to Whatcom County in 1988. He and his wife Mundir, married for 40 years, have lived in Lynden for 30 years. They have three grown sons who attended Meridian schools.
Advisory Council
Our Advisory Council is composed of people with specialized expertise who have agreed to be readily-available to WMTP as needed for guidance and perspective. More Advisory Council members will be added over time as needed. Have a special expertise that may be useful to us? Please contact us.
Ellyn Murphy
Whatcom Climate Impact Advisory Committee, Chair
Ellyn Murphy has a MS in Forest Science and PhD in hydrology. She spent most of her career at Pacific Northwest National Laboratory in Richland as a research hydrologist, division director and program manager. Later, she focused on science communication and strategic initiatives related to environment/energy issues. Now retired in Bellingham, she volunteers in climate efforts locally. Ellyn's primary interests are in climate change and its impact on fresh water and forests, as well as building sustainable communities.
Frank Corey
Whatcom Conservation District
Resource Coordinator
Frank coordinates riparian restoration projects at WCD in cooperation with Whatcom County Public Works. He previously worked for the Washington Conservation Corps, implementing riparian restoration projects for the Nooksack Salmon Enhancement Association. Before that he spent many years growing and planting trees in nurseries and as a landscaper. Frank has lived in Whatcom County for 20 years. He has degrees in Landscape Horticulture and Business Administration.
Chris Elder
Whatcom County Public Works Senior Planner, Watershed Mgmt.
Chris is a Senior Planner in Watershed Management with Whatcom County Public Works. He has served as the Purchase of Development Rights Administrator, Open Space Land Administrator, and has supported agricultural and ecosystem related long range planning efforts over his past 6 years working with Whatcom County. He holds a B.A. in Environmental Biology, an M.S. in Agriculture, and worked in agriculture for 10 years prior to working for the County.
Jennifer Mackey
Whatcom Land Trust
Stewardship Director
With a B.S. in Environmental Science from Western Washington University, Jennifer built a diverse range of accomplishments. She completed stream profile surveys, vegetation surveys, and wildlife surveys in the Gifford Pinchot National Forest. For the Mount St. Helens Institute she co-led the Youth Stream Team, a program aiming to bring at-risk youth into natural surroundings. She joined the Washington Conservation Corps (WCC) to gain riparian restoration experience with NSEA. And WLT, she's served several roles and now is Stewardship Director. On weekends when not leading a work party, you can find her hiking, backpacking, camping, climbing, biking, and exploring natural areas in Washington.
Kim Feerer
Director & Teacher, Cedar Tree Montessori School
Kim Feerer helps to guide our educational outreach efforts. She founded Cedar Tree Montessori in 1999 and is currently the lower elementary lead teacher and Director at this nonprofit preschool-thru-sixth grade school in Bellingham. Kim also serves as a faculty member for the Montessori Institute of the Pacific Northwest (MEIPN) and has developed classroom curricula there. She is Washington state certified and holds AMS credentials for primary and lower elementary levels. Kim enjoys hiking, kayaking, jogging, partner dancing and backpacking.